Great Customer Service From London Based Quality Plumbers
We earned our reputation for being great London based quality plumbers, through powerful customer recommendation.
MJC Plumbing has always prioritised excellent customer service. This has enabled us to grow massively through word-of-mouth. We're always busy and we've got loads of loyal customers. They come back time and time again, and refer us to all their friends and family!
We all know that the first thing people do when they're looking for a plumber is to ask their friends, family or work colleagues. Makes sense doesn't it? ? The best type of plumber is the one that you hear about through word-of-mouth.
Good old-fashioned customer service never gets old!
We take enormous pride in our work and this pride radiates through every job that we do. We believe that this is what excellent customer service is about. From being well-presented, professional, and having a 'smiling face', to delivering a timely service, and providing a quality experience for all our customers.
Our customers are the lifeblood of our business and they're extremely important to us. We treat them like gold! We make sure that they know just how important they are by consistently delivering a quality service.
So, what does 5-Star customer service from London based quality plumbers look like?
It's simple:
A willingness to listen
We understand that this is essential. To be able to correct an issue, (if it's within our power to do so), first we must listen. Once a customer has provided us with the details of their issue, we then ask questions to help us to come up with a satisfactory solution for them.
Ensuring customers always feel valued and appreciated
We never make excuses and we ensure our customers know that we genuinely care.
Communicating with customers
We provide regular communication and we always let customers know if there is an issue. We also do follow-up calls after every job and ask customers for their feedback.
Our goal is to ensure that every customer is satisfied. This way they return time and time again. They also become ambassadors for our business, by spreading the word about us!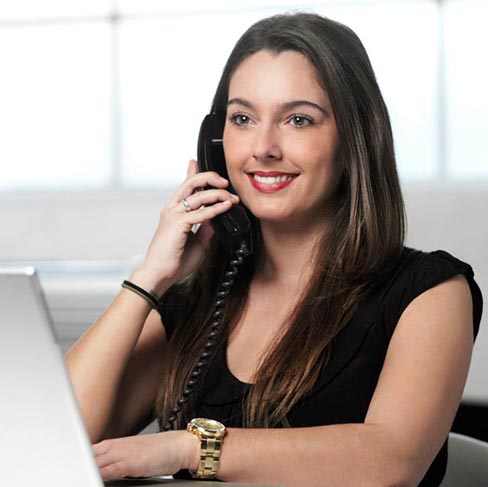 Excellent employee training
This is a big part of our customer service program. We know that ensuring that our staff are adequately trained and knowledgeable is very important. At MJC Plumbing we make sure that our customers always receive a professional and efficient service. However, it doesn't end there! We also want to make sure that our employees can provide the answers to any questions that our customers may have.
We'll always treat you and your home with respect
Our engineers clean as they go, and they make sure that they leave your home or place of work exactly as they found it.
All the debris from our work will be swept up and we'll do everything we can to ensure your environment is looking clean and tidy. MJC Plumbing go that extra mile and do just a little more than what is usually expected!
Join our loyal community
So, now you see why our customers are extremely satisfied. They're constantly spreading the word about why they continue to use our services!
Don't just take our word for it though, you can click below to view our customer feedback on Checkatrade.
When you call on us you can always expect to receive a high-quality customer service from your favourite London based quality plumbers.
We strive to be the most skilled, professional and knowledgeable plumbing company in London.
We make sure we work around your schedule, and our service is competitively priced! What's more, we guarantee all our work!
At MJC Plumbing we work very hard to provide the best plumbing, heating and gas services.
So, go ahead and join our loyal community!
Get in touch with us today on 020 7064 6777.
We look forward to serving you! ?